PRESS RELEASE
The Board of Directors of the Rockville-Centerville Steam & Gas Historical Association, sponsor of the annual Field Day of the Past, has announced its decision to cancel the 2020 event which was scheduled for Sept. 18, 19, 20.
For the past several months, Field Day of the Past's Board of Directors and staff have been working tirelessly to address challenges due to COVID-19.
"We have been faced with guidelines for six-foot social distancing, protocols for sanitizing and cleaning, greater financial implications for the Association, and the loss of key volunteers, coordinators, and some of our participants," Joseph Liesfeld, III association president said. "We have also taken into consideration the overall health and safety of the entire Field Day of the Past family. In view of all of this, the board has decided it is in everyone's best interest to cancel the 2020 event," he added.
The 2020 Field Day of the Past was to be the final event in the show's Rockville location. Its lease on the current property ends in September and all collections, buildings and fixtures on the grounds must be removed. The association will now shift its direction towards finding a new site for Field Day of the Past and in documenting and preparing all its collections for a move.
"We have a lot of good memories of our years at Rockville," Liesfeld said, "and this is a sad end to our history here. We appreciate the efforts of all our volunteers, the hard work of all those who participated in the show over the last three decades and the support of the community, and of our sponsors. Each played a significant role in our success over the years."
Donations to help with this effort can be made directly to the Rockville-Centerville Steam and Gas Historical Assoc. P.O. Box 29643, Richmond, VA 23242 or on GoFundMe which can be accessed by clicking the "Donate Now!" button above.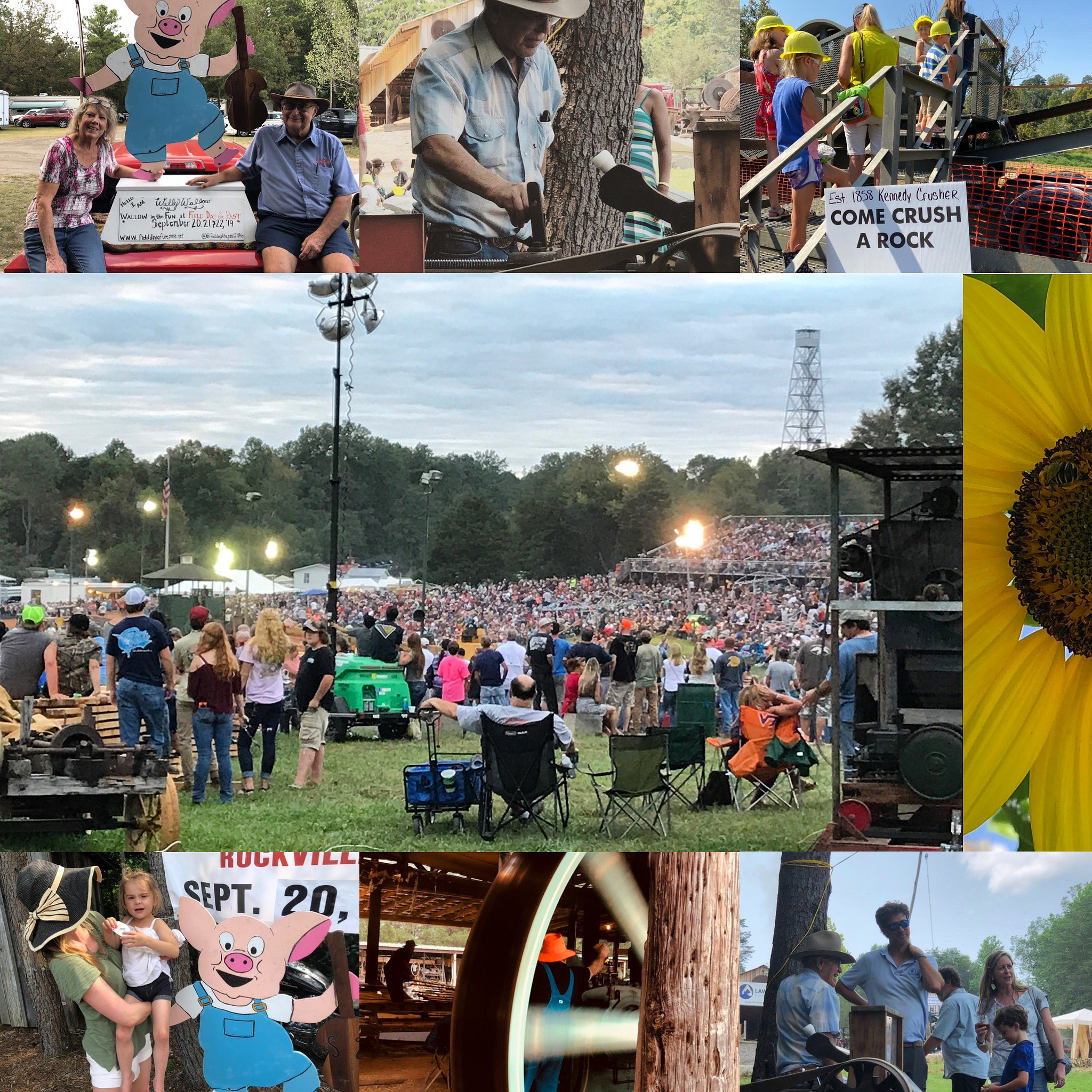 Field Day of the Past
In 1992, the first Field Day of the Past show started as a fundraiser for the local fire department. Since then, we have grown to a three day show and have given thousands of dollars to local non-profits including fire departments, museums, the children's hospital, and various other organizations and causes.
Field Day of the Past has also worked to preserve local historic buildings and artifacts from Goochland and the surrounding counties. We invite you to attend our show every September to help support our community.
Please check back frequently for new information, articles, and musings about Field Day of the Past and our community. If you have something you would like us to post in our blog, please contact us below.
Interested in hearing more about Field Day of the Past? Join our newsletter to stay up to date with events, projects, and more!