Field Day of the Past will celebrate the holiday traditions of giving and sharing as it once again
lights up the show grounds on Ashland Road in Centerville. Each year, volunteers deck the halls
and many of the permanent structures on the grounds in glittering, glimmering holiday attire.
Icicles drip from the Short Pump Garage and Short Pump Grocery, a huge star beams from the
fire tower. The gold mining equipment, the sorghum building, the smoke house and other
buildings twinkle and shine. Springfield Baptist Church stands in a soft glow and a lit tree hangs
from one of the water towers and candles blossom in the windows of the Pullman car.
"A Celebration of the Season" invites visitors to join in a family fun time celebrating the
holidays. Inside the Educational Building, a huge tree awaits some helping hands to decorate it.
Visitors are invited to the tour the grounds on the tram. A bonfire lights up the night, adding a
sparkle to the surroundings, and youngsters are invited to enjoy the warmth and roast
marshmallows over the fire.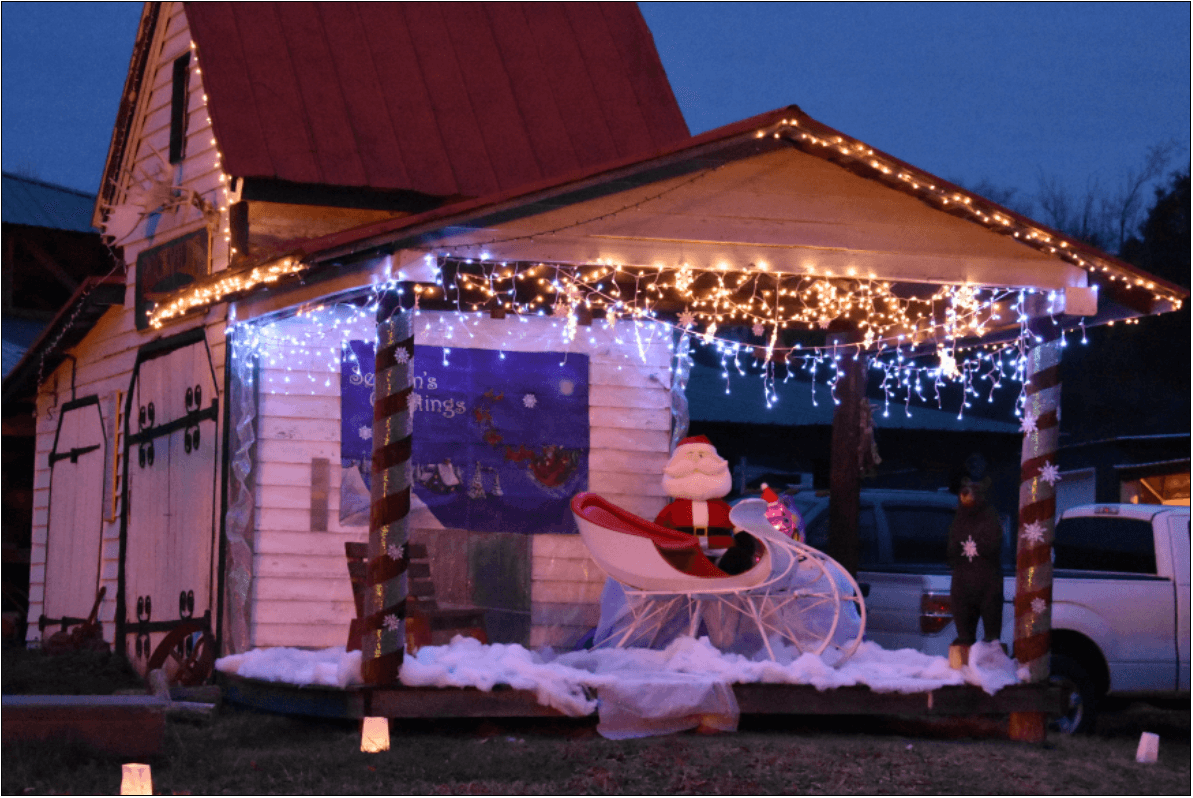 In addition to the Educational Building, the Short Pump Grocery is open to visitors, as is the Short Pump Garage, the log cabin, and Springfield Baptist Church. Avis and Dr. Jim Lavender will be greeting visitors in the church, where Avis will be at the piano playing holiday favorites.
Stop in for some caroling!
Inside the Educational Building, hot dogs, drinks—both hot and cold—and chips can also be purchased. Proceeds from the sale of these items will benefit Goochland Relay for Life. Please support them!
We also have it on good word, that Santa will be appearing during the evening. Bring the kids (of all ages) and visit with Santa to whisper you Christmas wishes in his ear. Afterwards, visit the Field Day of the Past Post Office and put your wishes in writing. Letters will be mailed to the
Jolly Ole Elf, St. Nick, and Santa has been known to reply to all who write to him from Field Day.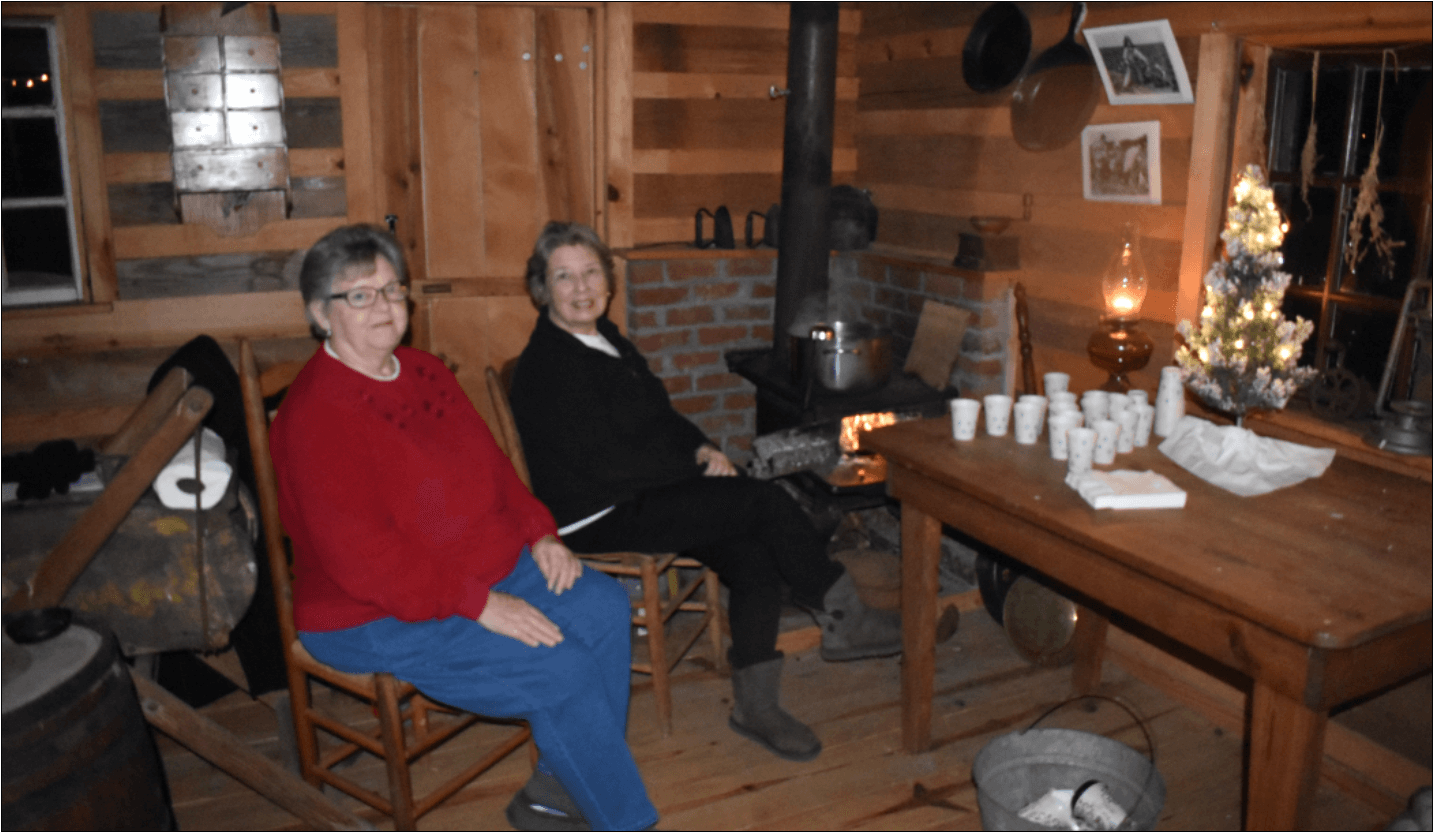 Admission to the event is canned goods for the Goochland Food Pantry. Last year, visitors
brought in 190 pounds of food stuffs. We hope to top this in 2019 so please support them with
your donations.
Join in the fun on Saturday, Dec. 14 from 4 p.m. to 8 p.m. at the Field Day of the Past
showgrounds, located at 1741 Ashland Road in Goochland. Take I-64, exit #173 (Rockville-
Manakin), go approximately 1/8 of a mile and enter the grounds through the Wise Choice
Convenience Center on the corner of Rts. 623 (Ashland Rd.) and 622 (Three Chopt Rd.).
For more information call 804-908-1412 or visit our website at www.fielddayofhtepast.net. Also,
keep up to date on Facebook.